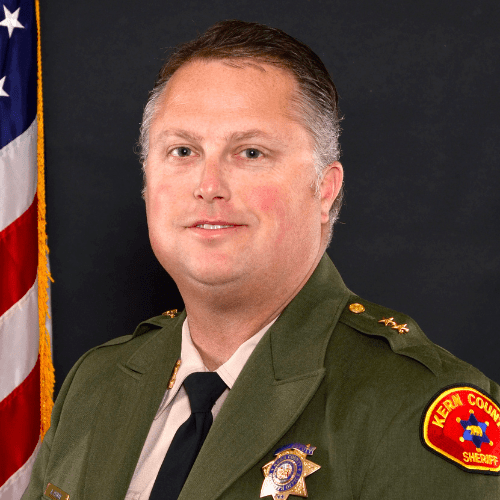 Chief Deputy Adam Plugge oversees the Law Enforcement Bureau of the Kern County Sheriff's Office. The Law Enforcement Bureau is comprised of all uniformed patrol staff throughout the county, as well as several primarily civilian units that directly support the functions of patrol. There are two divisions within the Law Enforcement Bureau, which are the Patrol Division and the Substations Division.
The Patrol Division includes Metro Patrol Section, Watch Lieutenant Section, which is responsible for Sheriff's Office operations after regular business hours, and the Communications Section, which has the responsibility for receiving and dispatching all calls for service.
The Substations Division includes East Area Substations, Northeast Area Substations, North Area Substations, and South Area Substations. These sections are responsible for uniformed patrol throughout the county.
The Law Enforcement Bureau is proud to adhere to the Sheriff's Mission Statement to work in partnership with our community to enhance the safety, security, and quality of life for the citizens of Kern County. To that end, every staff member of the Law Enforcement Bureau is encouraged to promote a "Community Oriented Policing" philosophy to make our county a better place to live, work and visit.